Steve Skowron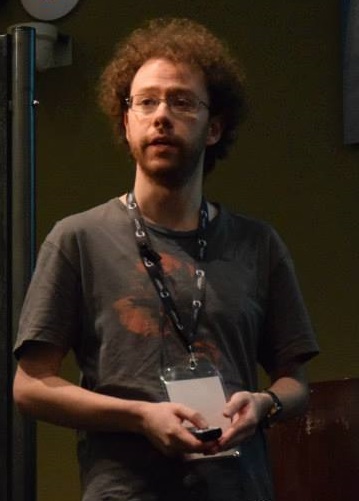 Role
ERC Postdoctoral Research Fellow
EMail

Biography
Steve Skowron was awarded his M.Sci. degree in Chemistry from the University of Nottingham in 2012, working with Dr Nick Besley in developing inexpensive methods for computing NEXAFS spectra using time-dependent DFT during his masters project. Moving to the Computational Nanoscience group in the same year, he studied the effects of electron irradiation, using accurate ab initio calculations coupled with experimental TEM images to investigate structure transformations of carbon nanomaterials. Steve completed his PhD under the supervision of Prof. Elena Besley in 2016, and is currently continuing his work in the group as a postdoctoral researcher.
Current Research Project
Irradiation-induced transformations in low dimensional nanomaterials in transmission electron microscopy (TEM).
Research Interests
The effect of the electron beam in carbon nanomaterials; inducing atomic structure change via elastic collisions (direct 'knock-on' damage).
Kinetics under the e-beam; using atomic resolution microscopy of individual beam-induced events to determine macroscopic parameters.
Initiating and observing chemistry at the atomic scale with TEM; reactions of molecular species encapsulated in carbon nanotubes.
The structure and dynamics of atomic defects in graphene and other two-dimensional materials.
List of Publications