E. Harriet &Aringhlgren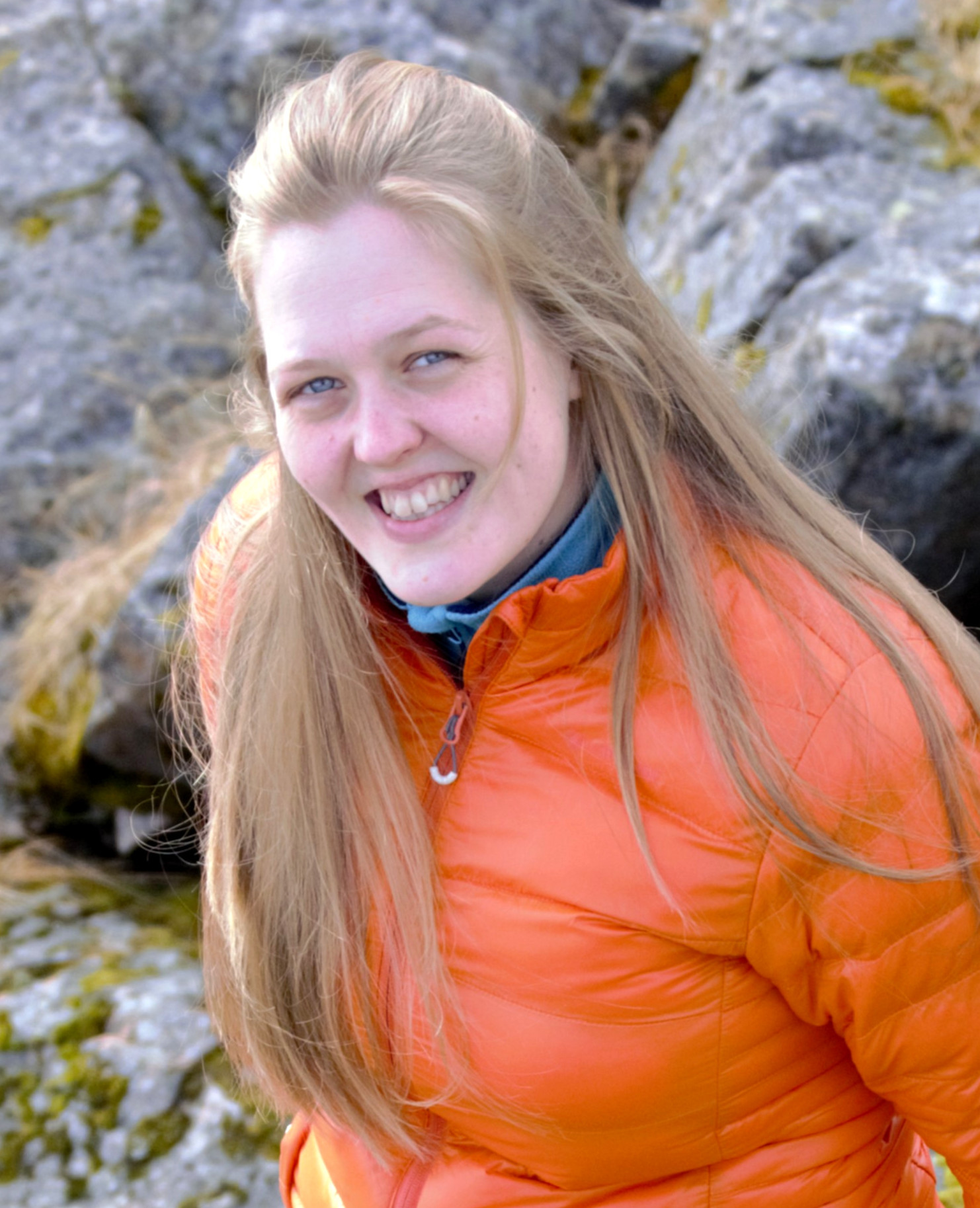 Role
Postdoctoral Research Fellow
Email

Biography
Harriet &Aringhlgren received her doctorate in Physics from the University of Helsinki Finland in 2015, two years after finishing her MSc in Physics. Her studies concentrated on ion irradiation response of graphene and were carried out under the supervision of Dr. Jani Kotakoski. She is currently a postdoctoral research fellow at the University of Nottingham UK in the group of Professor Elena Besley (August 2015-present).
Current Research Project
"Modifying and functionalizing 2D nanomaterials with ion irradiation" funded by the Young Scientist Scholarship from Emil Aaltonen foundation. Modeling electron beam induced dynamics in graphene.
Research Interests
Solid state physics, materials physics
Low dimensional materials
Ion irradiation, cluster deposition
Multiscale modeling approaches
Defect engineering in nanomaterials
Peer reviewed publications
Atomistic simulations of the efficiency of Ge and Pt ion implantation into graphene
E. H. &Aringhlgren, A. Markevich, E. Besley
Accepted for publication in J. Phys. Chem. C, (2018).

DOI: https://doi.org/10.1021/acs.jpcc.8b07306




Growth kinetics of Kr nano structures encapsulated by graphene
S. Yoo, E. H. &Aringhlgren, J. Seo, W. Kim, S. Chiang, J.-S. Kim
Nanotechnology 29, 385601 (2018).

DOI: https://doi.org/10.1088/1361-6528/aad019




Graphitization of Amorphous Carbon by Swift Heavy Ion Impacts: Molecular Dynamics Simulation
K. Kupka, A. A. Leino, W. Ren, H. Vazquez, E. H. &Aringhlgren, K. Nordlund, M. Tomut, P. Trautmann, P. Kluth, M. Toulemonde, F. Djurabekova
Diamond and Related Materials 83,134-140 (2018).

DOI: https://doi.org/10.1016/j.diamond.2018.01.015




Creating nanoporous graphene with swift heavy ions
H. Vazquez, E. H. &Aringhlgren, O. Ochedowski, A. A. Leino, R. Mirzayev, R. Kozubek, H. Lebius, M. Karlusic, M. Jaksic, A. V. Krasheninnikov, J. Kotakoski, M. Schleberger, K. Nordlund, F. Djurabekova
Carbon 114,511-518 (2017).

DOI: https://doi.org/10.1016/j.carbon.2016.12.015




Blister-free ion beam patterning of supported graphene
C. Herbig, E. H. &Aringhlgren, T. Michely
Nanotechnology 28,055304 (2016).

DOI: https://doi.org/10.1088/1361-6528/aa527c




Growth of single-layer boron nitride dome-shaped nanostructures catalysed by iron clusters
A. La Torre, E. H. &Aringhlgren, M. W. Fay, F. Ben Romdhane, S. T. Skowron, C. Parmenter, A. J. Davies, J. Jouhannaud, G. Pourroy, A. N. Khlobystov, P. D. Brown, E. Besley, F. Banhart
Nanoscale 8, 15079 (2016).

DOI: https://doi.org/10.1039/C6NR03474H




Xe irradiation of graphene on Ir(111): From trapping to blistering
C.Herbig, E. H. &Aringhlgren, U. A. Schr&oumlder, A. J. Mart&iacutenez-Galera, M. A. Arman, J. Kotakoski, J. Knudsen, A. V. Krasheninnikov, T. Michely
Phys. Rev. B 92, 085429 (2015).

DOI: https://doi.org/10.1103/PhysRevB.92.085429




Comment onInterfacial Carbon Nanoplatelet Formation by Ion Irradiation of Graphene on Iridium(111)
C.Herbig, E. H. &Aringhlgren, U. A. Schr&oumlder, A. J. Mart&iacutenez-Galera, M. A. Arman, W. Jolie, C. Busse, J. Kotakoski, J. Knudsen, A. V. Krasheninnikov, T. Michely
ACS Nano 9,4664-4665 (2015).

DOI: https://doi.org/10.1021/acsnano.5b02303




Interfacial Carbon Nanoplatelet Formation by Ion Irradiation of Graphene on Iridium(111)
C.Herbig, E. H. &Aringhlgren, W. Jolie, C. Busse, J. Kotakoski, A. V. Krasheninnikov, T. Michely
ACS Nano 8,12208 (2014).

DOI: https://doi.org/10.1021/nn503874n




Structural manipulation of the graphene/metal interface with Ar+ irradiation
E. H. &Aringhlgren, S. K. H&aumlm&aumll&aumlinen, O. Lehtinen, P. Liljeroth, and J. Kotakoski
Phys. Rev. B 88, 155419 (2013).

DOI: https://doi.org/10.1103/PhysRevB.88.155419




Ion irradiation tolerance of graphene as studied by atomistic simulations
E. H. &Aringhlgren, J. Kotakoski, O. Lehtinen, and A. V. Krasheninnikov
App. Phys. Lett. 23, 233108 (2012).

DOI: https://doi.org/10.1063/1.4726053




Atomistic simulations of the implantation of low-energy boron and nitrogen ions into graphene
E. H. &Aringhlgren, J. Kotakoski and A. V. Krasheninnikov
Phys. Rev. B 83, 115424 (2011).

DOI: https://doi.org/10.1103/PhysRevB.83.115424